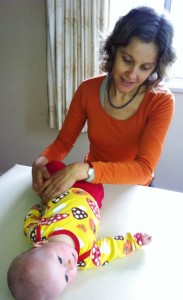 The Feldenkrais method works directly with the brain and re-organises the musculoskeletal system, improving flexibility and coordination, and relieving pain.
Bodymindlearning is the Feldenkrais practice of Alison Winn, (BSc, Mag, Dip Ed, CFP) a Certified Feldenkrais Practitioner, teacher and scientist who works with all ages from very young children, a few months old to people in their 90's.
Bodymindlearning offers both individual sessions and group classes in Feldenkrais to clients in Sydney.